President's Address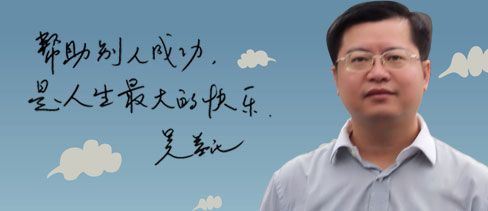 Infobird is a team with lofty ideal and entrepreneurial passion. After 8 years development, with the persistent effort of management team and the staff, Infobird has nourished its culture and value "Customer-centric, multi-agent coordination, service innovation", which makes Infobird the most professional Chinese Contact Center middleware vendor, the world leading Contact Center hosted platform vendor, and the leading provider of Contact Center system & services in the age of Internet.
From 2001 to 2009, Infobird staff has made concerted efforts to reach and pass many milestones, one after another. In 2002, we successfully researched and developed CTI products and had the first customers like Elong. In 2003, against the rampant SARS, Infobird was selected as a "Top 100 e-Government IT Vendor" in China. In 2004, Infobird was recognized in China as the No.1 (by the number of agents) middleware vendor to domestic call centers and received the "Productivity Promotion Award" by The Productivity Promotion Center of China. In 2006, after 2 years research and development, the Disco System ran successfully, which became an important milestone in the development of Chinese Contact Center. In 2007, Infobird got overseas investment, becoming the only Chinese Contact Center enterprise gaining overseas VC. In 2009, Infobird was awarded as a "Red Herring Top 100 Global Companies", and over 200 overseas media raced to report. Infobird changes everyday, and improves everyday.
In 2009, Infobird continues to climb the heights with the dream of "Enable millions of enterprises use contact center", serving Chinese large enterprises and SMEs, growing together, and embracing the new development climax.
Infobird President:Yimin Wu