Cloud computing era is coming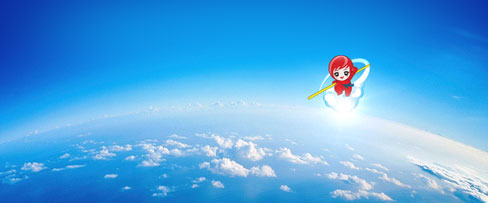 Cloud computing era is coming
The development of cloud computing is very fast. Amazon, Google, IBM, Microsoft, Yahoo and other large companies are all pioneers of cloud computing. Many successful companies in cloud computing field also include Salesforce, Facebook, Youtube, Myspace and so on.
Amazon: use Elastic Compute Cloud (EC2) and Simple Storage Service (S3) to provide enterprises with computing and storage services.
Google: the largest cloud computing users.
IBM: "Blue Cloud" computing platform
Microsoft keep up the pace of cloud computing. In October 2008, it launched the Windows Azure operating system. Azure (translated as "blue sky") is another grand transition after Windows replaced DOS. On the Internet architecture, Microsoft creates a new cloud computing platform to deploy Windows from PC to the truly "blue sky".
China's cloud computing development is also very fast. The cloud computing research of China Mobile Research Institute is started early. The cloud computing center experiment has been completed.
Wang Jianzhou, Chairman and CEO of China Mobile, believes that cloud computing and mobile Internet are the future developing directions.
In the industry cloud computing platform, which was completed by Beijing Municipal Computing Center in October 2009, the computing capacity of floating-point per second was up to 20 trillion times. And the Phase II will be finished in 2010, whose computing capacity will reach to 100 trillion times.
Within the next few years, cloud computing services industry represented by SaaS will have rapid growth. According to CCW Research statistics, in 2009, China's cloud computing market has reached 40.35 billion Yuan with an increase of 28%. And SaaS has 35.42 billion Yuan market, which mainly includes online games and search engineering. Vertical segmented SaaS market in industry computing is still in its infancy. With the further industrial structure adjustment, vertical segmented SaaS market in industry computing will have a growth spurt.