Government and Public Utility Cloud Service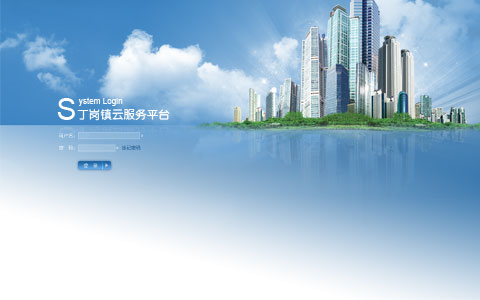 Based on Cloud Computing Architecture, integrated with existing government websites, contact centers, and business processing and application system, Infobird software has built the bridge of information delivery and effective communication to solve government-faced service problems. It also provides government with a management tool to monitor working status and progress. Infobird software has helped government establish a good image of "People first and for the People" and enhance inner management to improve service efficiency.
Timely response to public demand, improve efficiency
The platform supports 24 hours online service. The citizens can get through the call at any time wherever they are to reflect their opinions and ask about issues. The government can make the professional officers answer public calls during working time. During non-working time the calls can be received by duty officer's mobile phone to provide 24-hour service. System also provides automatic recording function to timely reflect the public reflected issues.
The government service line is always available and the citizens' call is always get through
In the past, if duty officer is not at sit or is using the phone, when people dial the government hotline, they will have no answer or can not get through. "Zhengtongbao" platform has infinite trunks. Therefore, even a great number of calls enter the hotline at the same time; they will all successfully enter the platform queuing system, waiting for free customer service in comfortable music. If citizens are anxious to hang up the phone, their telephone numbers will be displayed in the list of missed calls retained in the platform for customer service representatives to provide consulting services by redial during their free time.
IVR system can allocate tasks to speed up handling process
After getting through the call, the citizen can choose different business type according to the Interactive Voice Response, to shorten the time of call forwarding. IVR can help to build fast and direct contacts between related business department and the citizen to handle business to the point. It improves the efficiency and processing speed, which is conducive to build a good government service image.
IVR system can broadcast important government affairs in time
IVR systems can be set in advance as required and update the Government's important government affairs. The public can learn these set contents by voice broadcast. When the citizens dial government hotline, they will firstly hear some important government information. This helps government notify citizens of important affairs in time to form a positive interaction with the public.
When citizens complaint, there are voice recordings as arbitration basis
When citizens compliant, "Zhengtongbao" localized recording function can help you learn the detailed truth by listening to historical voice recording. Then you can make objective arbitration based on the real records to avoid unnecessary disputes.
Considerate service by information recordings, pop-screen, progress check and other functions
When answering citizen's call, the duty officer can record consulting contents and citizen's personal information to store in the system. Next time, when other duty officer answers the call from this people, the system will pop up recorded phone call information of this people. The pop-screen helps duty officer quickly understand the background and communication histories to provide more considerate and personal services. At the same time, the officer can check the problem handling progress to make a timely response, which shows government's high level of service ability and efficiency.
Government staff can summarize various issues as required
The platform allows generating a recorded form from a public reflected problem. The forms can be searched and sorted in time, problem type, and quantity, etc., which greatly facilitates the summary work and research of government staff. And it also helps to find out the hot issues concerned by public at a certain period to generate a list of top hot issues.
Task tracking system speeds up task processing
The function modules of knowledge base and recorded working in e-government system can instruct government staff to timely reply citizens' questions or transmit the questions to relevant functional departments. The system also provides functions of problem handling progress query, etc. It performances "Everyone has responsibility" to raise problem solving speed.
Local recording servers ensure safety
Service platform with a recording function, allows entire recording regardless of when and where the public make the calls, which facilitates appropriate query for government staff according to citizens' demands. The system provides local storage of recordings to ensure information security.