Infobird Longxing System
Longxing business system is a customer-centric system. Through coordination among product department, marketing department, sales department, customer service department and other departments to achieve the maximization of company value.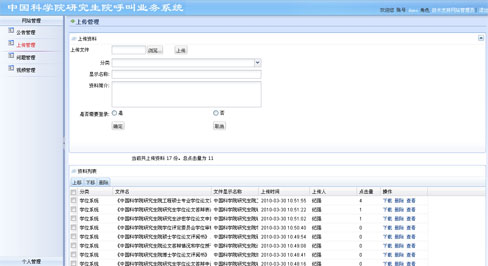 Values of Longxing Business System
Let every salesman become an expert
Generally, it takes half a year for enterprise to train a salesman, but through Longxing Business System, it only takes 2 months for a salesman to start selling task with team coordination. The salesmen can quickly obtain the most professional product guide, marketing suggestions, and team support, thus the learning cost is greatly reduced. Longxing System has not only shortened learning cycle but has also greatly reduced the enterprise personnel operation cost.
Let every process in control
With Longxing Business System, the manager can check the operating reports of market, sales and customer service at any time to see abnormal information, such as decrease of market-generated leads, low conversion rate, long sales cycles, etc. so that the manager can quickly adjust business strategy.
Seize customer is everything
Longxing Business System records each process of customer contact. During the whole process of customer communication, the system will give professional tips from first contact to transaction to a return visit. All contacts will be the unified content, unified service standard. Then the customers are so satisfied that they will make secondary consumption, and even recommend their family and friends to buy.
Change as Needs change
Longxing Business System is designed by Infobird Business Designer. The designer is developed based on metadata with built-in interface designer, business rule template designer, business event management, business object management, authority management, role management. It supports rapid design of enterprise's business needs and quick adjustment as business needs change.
E-commerce operation idea
Product Management
Product Center is the company's knowledge center. On the one hand, it should provide marketing department and sales department with a large number of product information to guide their work. The other hand, it needs to learn all the feedback of marketing, sales, customer service operations to rapidly adjust the product strategy.
Based on the above requirements, the product management part of Longxing business system provides product details, price system, application clients, application scenarios, values, common application problems, marketing suggestions, making the market, sales, and customer service personnel have 360 ° understanding of products to start their work quickly.
Through the system, product department can timely access to marketing feedback statistics, failure reasons of sales, and new customer demands from salesmen or service representatives to make rapid adjustment of product direction and design new products.
Marketing Management
Marketing is the external advertising window of company image. Through marketing activities, on the one hand, enhance corporate visibility, brand image; on the other hand, more importantly, bring in real orders (contracts).
Marketing part of Longxing business system provides detailed records of initiated marketing activities, target customer groups, and directly generated leads for sales department to follow up.
According to marketing activity reports, the cost of each market activity, number of leads and conversion rate into actual orders are all clearly presented.
Sales Management
Corporate sales department is an important profit center, reduce the learning cost, shorten the sales cycle, control the sales process, not losing customers every business demand.
Leads distribution: Sales Manager will assign the lead (from marketing activity or other channels) to the most appropriate sales to follow-up;
Knowledge acquisition: according to the customer group and interested products of the lead, the system can automatically put forward related sales proposals and product information, greatly reducing the training costs of sales;
Control sales process: salesmen must record sales information, contact activity, and business negotiation during the sales process. The sales manager gives professional advice according to the situation, while the manager can upgrade sales phase at any time, making the management timely learn the information of business opportunities. The sales manager can adjust sales personnel at any time, so that the most suitable person is doing the right thing. At the same time, it guarantees the leads will not be lost with salesmen demission;
Record sales result: according to sales result, salesman fills in complete contract information after success transaction. Then the manager examines the contract and transfer to financial department for receivables; if the lead does not become a contract, the salesman must hand in failure reasons to manager and product department. All information related to this lead is still reserved for the right time to re-sale.
Statistics: the number of sales leads, the number of contracts, conversion rate of a lead to a contract, total contract value and the amount of money into account make it clearly how sales performances.
Customer Service Operation
Customer service operation part of Longxing Business System is delegated to complete the customer service request and customer return visit. It is free to set the service request type and transit service request to other customer service staff for the professionals in dealing with professional matters. The customer revisit form can be designed individually to fully meet the different revisit requirements of different products and different contents. With Infobird call center, pop-screen of customer information can display customer contact histories for service representatives to rapidly response to customer service requests.
Financial Management
After signing the contract, the system can automatically generate the collection schedule for financial department to check.