Household Service Cloud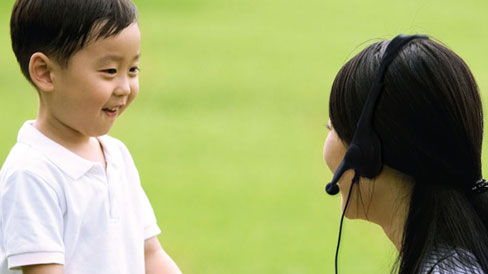 Infobird FSP (Family Service Platform) System Features
Infobird FSP system integrates a powerful stable call center system, citizen-and-community-faced family service portal website and professional family service processing system, which provides services of information input, information display, match demand and supply, quality monitoring and credit rating for citizens, legal aid organizations, medical organizations and other partner agencies through telephone and Internet.
Infobird FSP System Features
One-stop solution
Infobird FSP system, including Call Center System, Family Service Portal Website and Family Service Processing System, adopts the engineering mode of "unified plan, unified design, unified develop, unified implementation", which guarantees unified interface style of each subsystem, seamless data sharing and smooth business processing for the great convenience of system construction, operation and daily use and maintenance.
Fast and Easy System Construction
Using advanced cloud computing infrastructure, Internet-based service delivery model and a one-stop solution, Infobird FSP system can greatly shorten the construction period and reasonably control construction risk and investment through the application of mature, stable operation system for SaaS mode.
Distributed System Application
Infobird FSP system is deployed in "centralized-distributed" architecture, so it can be easily applied in joined family service enterprises and joined community service points for the convenience of forming a unified, standardized, efficient and sharing family-community service network system. The system is constantly engaged in business expansion of service contents and service areas.
Unified Media Access Method
Family service customers, contracted companies, cooperation agencies and service centers can share information through not only telephone but also website, web call and SMS, etc. It helps both demand side and supply side communicate effectively through full use of the Internet and communications network.
Convenient Functional Extension
The website, business system and call center scale of Infobird FSP system can be easily perfected, enriched and upgraded with business expansion to meet various application demands of market subjects.
Manageable System Applications
Inforbird FSP system can provide comprehensive and effective management methods for managing various information flow, personnel operation behavior, system operating conditions, various generated costs, which will guarantee long-term orderly operation of the system and all business. In addition, the service center will use effective security technology to establish sound security mechanisms and create a more secure environment for the operation of the system and the transmission of various information systems.
Reasonable Operating Costs
Cooperating with professional IT manufacturers and operators which provide 7X24-hour security service for system operation, companies can reasonably control technical personnel costs during system operation process. It also maximally avoids system collapse risk resulted from complex technical problems. The saved cost can be better used in long-term sustainable marketing and training.
Portals
An online information exchange and information sharing public service platform for family customers, contracted companies and cooperation agencies
Call Center
Infobird FSP system adopts Linux/Unix-based call center system which supports remote distributed deployment and centralized management of fixed telephone, mobile phone, Internet phone (Web Call). Client-centered family service support platform is made up of this call center system, portal subsystem and family service processing subsystem.
Intelligent Business Grouping
Pop-screen with incoming call
SMS notification service
Revisit of service quality
Automatic recording function
Family Service Processing
Define service attribute
Generate received work order
Match Work Order
Manage evaluation and complaints
Manage statistical analysis
Manage contracted companies
Credit evaluation of contracted companies