Medial Industry "Cloud Management" Customer Service System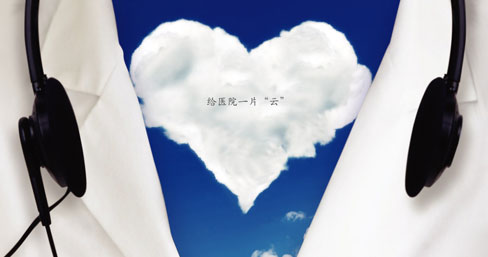 Infobird HSP (Hospital Service Platform) System
Infobird recommends its Cloud-Computing-based Hospital Service Platform (HSP) to large hospitals. It integrates the previous Hospital Information System (HIS), Laboratory Information Management System (LIS) and Picture Archiving & Communication System (PACS), which builds a "Green Information Channel" between the patients and the hospital to form an efficient, unified and information-shared intelligent system platform to improve working efficiency and hospital management. The system can help the hospital provide patients with more personal and careful services during the whole processes of making an appointment, seeing a doctor and leaving hospital.
Hospital Resource System Architecture
With many years' construction advantages and professional experience in Call Center Customer Service System, and under the guidance of "Cloud Computing" concept, Infobird has constructed Call Center Medial Service System with high stability, high compatibility and high scalability to further improve the level of IT application of health care organizations. The system helps these organizations enhance the service level for good economic benefits and social benefits.
Infobird HSP System Service Functions
Make an appointment by telephone
Information sharing improves response time and service level
IVR provides self-service and related information query
Agent service provides business consulting and business processing
The complaint and suggestion channel for the patients
Initiate a call to provide services
IVR automatically notifies important information for medical institutions notice
System Features
Based on advanced "Cloud computing" technology architecture
Excellent Capability of loading massive surged calls
Blacklist function shields against selling appointment registration number by scalper
System automatically notifies an appointment information after the success of registration
Standardized interface mode, to achieve seamless integration with hospital HIS system
Priority service for special populations